Exploring Bali and Beyond. Your Ultimate Indonesia Travel Guide
19 April 2023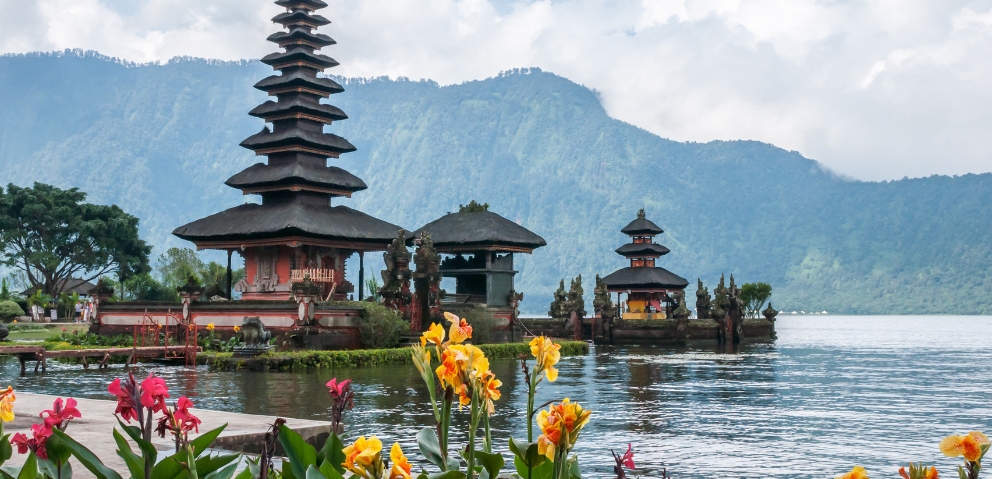 As an avid traveler, I have had the pleasure of visiting many destinations around the world. However, few places have captured my heart quite like Bali and Indonesia. From the stunning beaches to the vibrant culture, there is something truly special about this part of the world. In this travel guide, I will share all of my top tips and recommendations for exploring Bali and beyond.
Introduction to Bali and Indonesia
Located in Southeast Asia, Indonesia is the world's largest island country, made up of over 17,000 islands. Bali is one of the most well-known of these islands, famous for its beautiful beaches, lush landscapes, and rich culture. However, there is so much more to Indonesia than just Bali. From the bustling capital city of Jakarta to the stunning Komodo National Park, there is no shortage of incredible destinations to explore.
Why Bali and Indonesia are popular travel destinations
There are many reasons why Bali and Indonesia have become such popular travel destinations. For starters, the natural beauty of the region is truly unparalleled. From the crystal-clear waters to the lush greenery, it is a feast for the eyes. Additionally, the local culture is incredibly rich and diverse, with a fascinating history and traditions that are still celebrated to this day.
Another reason why Bali and Indonesia are so popular is the variety of activities and experiences on offer. Whether you are looking for a relaxing beach vacation or an adventure-packed trip, there is something for everyone. From surfing and hiking to yoga and spa retreats, the options are endless.
Best time to visit Bali and Indonesia
The best time to visit Bali and Indonesia depends on what you are looking for. Generally speaking, the dry season runs from April to October, making it a great time to visit if you are looking for sunny skies and warm temperatures. However, this is also peak tourist season, so prices can be higher and crowds can be larger.
If you are looking to avoid the crowds, the rainy season (November to March) can be a good option. While the weather can be unpredictable, you will have a much more peaceful and authentic experience.
How to get to Bali and Indonesia
Getting to Bali and Indonesia is relatively easy, with many international flights arriving in Bali's Denpasar International Airport. From there, you can easily take a taxi or shuttle to your destination. If you are planning to explore other parts of Indonesia, there are many domestic flights and ferries that can take you to different islands.
Places to visit in Bali and Indonesia
There are so many incredible places to visit in Bali and Indonesia that it can be hard to know where to start. However, some of my top recommendations include:
Bali
Ubud: Known as the cultural heart of Bali, Ubud is a must-visit for anyone interested in art, history, and spirituality. Highlights include the Sacred Monkey Forest Sanctuary, the Tegalalang Rice Terrace, and the Ubud Palace.

Seminyak: If you are looking for a more upscale and trendy experience, Seminyak is the place to be. With plenty of boutique shops, high-end restaurants, and luxurious villas, it is perfect for a luxurious getaway.

Uluwatu: Located on the southern tip of Bali, Uluwatu is famous for its stunning cliffside views and world-class surf breaks. Be sure to visit the Uluwatu Temple and catch the nightly Kecak dance performance.
Beyond Bali
Komodo National Park: Home to the famous Komodo dragon, Komodo National Park is a true natural wonder. With pristine beaches, crystal-clear waters, and incredible wildlife, it is a must-visit for any nature lover.

Yogyakarta: Located on the island of Java, Yogyakarta is a cultural hub known for its traditional music, dance, and arts. Highlights include Borobudur, the largest Buddhist temple in the world, and the Prambanan Temple, a stunning Hindu temple complex.

Raja Ampat: Located off the coast of Papua, Raja Ampat is a hidden gem known for its incredible marine life and coral reefs. It is a perfect destination for snorkeling and diving enthusiasts.
Bali on a budget - tips for affordable travel
While Bali and Indonesia can be expensive, there are plenty of ways to travel on a budget. Some of my top tips include:
Eat like a local: Instead of eating at expensive restaurants, opt for local warungs (small cafes and eateries) for delicious and affordable meals.

Stay in budget accommodation: There are plenty of affordable guesthouses and hostels available in Bali and Indonesia, especially if you are willing to stay outside of the main tourist areas.

Take public transportation: Taxis and private drivers can be expensive in Bali, so consider taking buses or renting a scooter to get around.
Experiencing the culture and cuisine of Bali and Indonesia
One of the highlights of visiting Bali and Indonesia is experiencing the local culture and cuisine. From traditional dances and ceremonies to local markets and street food, there is so much to discover.
Some of my favorite cultural experiences include:
Balinese dance performances: From the Kecak dance to the Legong dance, there are many traditional Balinese dances to see.

Visiting local markets: The markets in Bali and Indonesia are a feast for the senses, with plenty of fresh produce, spices, and handmade goods.

Trying local cuisine: From nasi goreng (fried rice) to satay (grilled meat skewers), there are many delicious Indonesian dishes to try.
Adventure activities in Bali and Indonesia
If you are looking for adventure, Bali and Indonesia have plenty to offer. Some of my favorite activities include:
Surfing: Bali is famous for its world-class surf breaks, with plenty of options for beginners and advanced surfers alike.

Hiking: From the rice terraces of Ubud to the volcanoes of Java, there are many beautiful hikes to be had in Indonesia.

Diving and snorkeling: With crystal-clear waters and incredible marine life, Indonesia is a paradise for divers and snorkelers.
Beyond Bali - exploring other parts of Indonesia
While Bali is a beautiful destination in its own right, there is so much more to explore in Indonesia. Some of my top recommendations for other destinations include:
Jakarta: As the capital city of Indonesia, Jakarta is a bustling metropolis known for its rich history and culture.

Lombok: Located just east of Bali, Lombok is a quieter and less touristy destination known for its beautiful beaches and waterfalls.

Flores: Home to the famous Komodo dragons, Flores is a beautiful island located east of Bali that is perfect for nature lovers.
Accommodation options in Bali and Indonesia
There are many different accommodation options available in Bali and Indonesia, from budget guesthouses to luxurious resorts. Some of my top recommendations include:
Guesthouses: For budget-friendly accommodation, opt for a guesthouse or homestay. These are often family-run and provide a more authentic experience.

Villas: If you are looking for a more luxurious experience, consider renting a private villa. There are many beautiful villas available in Bali and Indonesia that offer privacy and comfort.

Resorts: For a full-service experience, consider staying at a resort. There are many all-inclusive options available that offer everything from spa treatments to guided tours.
Safety tips for traveling in Bali and Indonesia
While Bali and Indonesia are generally safe destinations, there are a few things to keep in mind. Some of my top tips include:
Be aware of pickpockets: Like any tourist destination, there are pickpockets and thieves in Bali and Indonesia. Keep your valuables close and be aware of your surroundings.

Respect local customs: Indonesia is a conservative country, so it is important to dress modestly and respect local customs and traditions.

Be mindful of natural hazards: Indonesia is prone to earthquakes and volcanic activity, so be aware of any warnings or advisories.
Conclusion and final thoughts
Bali and Indonesia truly are incredible destinations that offer something for everyone. From the natural beauty to the rich culture, there is so much to explore and discover. Whether you are traveling on a budget or looking for a luxurious getaway, there are plenty of options available. So pack your bags and get ready for the adventure of a lifetime.
If you're planning a trip to Bali and Indonesia, be sure to use this guide to help you plan your itinerary. Happy travels!