How to Find the Cheapest Flights
According to recent data, airline price tickets have risen more than 25%, outpacing even the unprecedented levels of inflation that are currently impacting the nation right now. Similarly, experts are suggesting that the cost of air travel will continue to rise through 2023 with holidaymakers likely to pay an extra £2000 to travel to their favourite locations. That's why it's important to explore some of the best ways to cut the costs of travelling.
People often assume that attempting to save money on holidays is a fool's errand or even a false economy. However, this isn't true. There are real steps that you can take to ensure that you save money on your next flight. Here are some of the best options that you can consider and the real steps that you should take.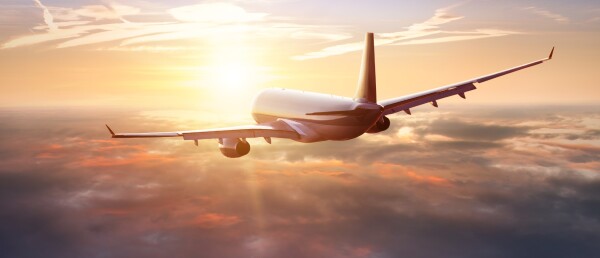 Be Flexible With Destination And Time
If you haven't decided where you want to go yet, then the best way to get the cheapest flights is to choose a location based on the lowest costs. There are certain places that are always going to be cheaper to fly to. This is based on elements such as distance, the number of flights that go to that location and the level of demand. You can use various sources such as Google Flights to check the cheapest places to travel and then build a holiday around the right choices.
Next, you should think about when you are going to travel. Some people are going to be restricted based on when they can travel. For instance, if you have kids, you will only be able to go on holiday when they are off school or near this time unless you want to end up with some hefty fines. However, if you don't have kids, you can book holidays whenever you like. This means that you can choose to travel to a location during off-peak seasons. Options for tropical locations such as Florida or Spain will usually include February and November for the cheapest flights. Similarly, the most expensive flights are typically around July to September as well as:
Easter

Christmas

New Year
Even choosing different days to travel can result in lower costs. Travelling mid-week is often less expensive because fewer people will be flying during this time. You can also get cheaper flights if you choose to travel at less desirable times of the day. The red eye can be cheaper - as long as you are not travelling to a popular business destination.
In terms of the best days to travel, we recommend searching for flights that are specifically on Tuesday, Wednesday or Saturday. While these aren't always the cheapest days to book, on average they do tend to be the best option.
Check A Variety Of Flight Search Websites
The difference between the costs of flights on different flight search sites is usually minor. However, it's still going to be worth completing a thorough search here. People will often choose a flight search website based on personal preferences or recommendations from friends and family. However, there are certain flight search websites that are more likely to provide the best discounts. These include:
Google Flights

Skyscanner

Momondo

Kayak

Expedia
Different flight search websites will also provide unique advantages. For instance, Momondo provides you with fantastic price-checking tools which means that you will have more power in ensuring that you get the best price for every trip that you book. If you choose Kayak, then you'll be able to access Kayak Hacker Fares. Exclusive to this website, it ensures that you can get 2 one-way tickets bundled together instead of a round-trip with one airline. While not always a guaranteed saving, this can result in some fantastic deals. The key factor to consider here is that these deals don't always appear in the search results of other websites. That means that it's always in your best interest to search on a resource such as Kayak. The big advantage of searching through Expedia is that if you do book a flight through the website, then you can earn Expedia Rewards. However, it is worth noting that you'll earn more if you book hotels, cars, packages and activities. So, this isn't the best option if you are only looking at flights.
Join A Flight Club
Another option would be to use a flight club. At Secret Flight Club, we can help ensure that your clients are able to save as much as 81% on flight deals. 100,000 customers already use this option to ensure that they are able to save money on their flights and you can too. This club is available with a 7-day free trial which will help you gain a solid understanding and clear picture of the benefits that our club can provide. We're not the only flight club available online but we strive to ensure that our clients can find the best deals. Many of these deals are exclusive to our site and you can save an average of £143 on your return flight. This is a fantastic saving that will ensure that you have more to spend on the rest of your holiday or other aspects of your lifestyle. The choice is entirely up to you. Both leisure and business flights are available. Once you decide where you want to go, you can search for the best flights and book them.
Explore Different Departure And Arrival Destinations
You may also want to consider different departure and arrival destinations once you have decided where you want to visit. For instance, if you are travelling from London, you should look at flights from all the London airports. You may also want to check flights from other major cities such as Manchester and Liverpool. Believe it or not, the difference in prices here can be enough that it's the most cost friendly to travel to an airport that's further away so that you can cut the cost of your price. If you are doing this, you will need to work out how much it will cost to travel to and from the airport before you book the flight.
Similarly, there may also be airports in close vicinity to one another at your chosen destination. You could even choose a local destination to stay at based on the cheapest airport to arrive at. This is all about completing the right amount of research and ensuring that you don't miss out on a comfortable saving
Use The Google Flights Explore Map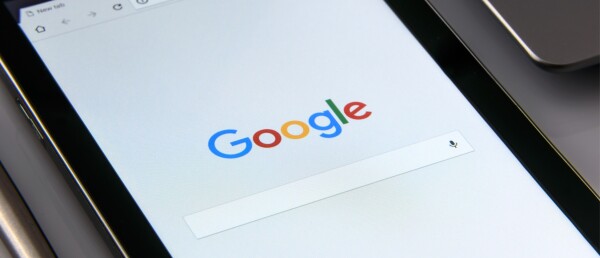 There are lots of ways that you can search for the best and cheapest flights online. However, a great option would be to use the Google Flights Explore option. This means that you can see as many options as you like and you can input as many as seven airports in the departure or arrival fields. That ensures that - as recommended - you will be able to search for the cheapest flight based on the airport and find the ideal route. With the Explore map, you can also find out which country or region is going to be the cheapest to travel to. You can make this search as extensive as you like, including a variety of regions and countries. Again, this depends on how flexible you are.
You can use the Explore map in other ways too. For instance, you can search based on different dates and times over a six-month period. So, if you have a high level of flexibility for your travel plans, then you will be able to explore lots of different possibilities and find the best option based on your budget and your preferences. However, do be aware that secret flights available from other search engines and exclusive websites may not show up on Google Flights. As such, this is not the only resource that you should explore when you are looking at the different possibilities.
Book One Ticket At A Time For Larger Groups
Are you planning on booking a trip for multiple people? If so, then it's important to make sure that you are booking one person at a time. If you test different flight searches, you'll find that the price of a flight can rise if you are booking it for more than one person. The reason for this can be that the airline is trying to put the entire group into just one fare bucket. This determines the privileges you receive as well as the cabin where you are seated. That doesn't always mean that you are going to get the best experience possible on the flight though and it can result in a far higher cost.
Even booking for two people at the same time can result in a higher cost. As such, it is in your best interest to try and book the flight separately even if it takes a little more time and effort.
It's worth noting that this trick won't work every time. It can depend on the size of your group. For instance, if you are booking for a large group of more than ten people, then you may find that some of your group miss out on the savings even if others get flights at a lower cost.
If you do use this strategy, then you should also make sure that you are calling up the airline once the flight is booked. It's important to make sure that they connect all the different itineraries together. This will mean that if there are any changes to the flight, the entire group will be moved together instead of ending up on different schedules.
Avoid Direct Flights
Direct flights are the fastest and most practical option. It can be the difference between spending eight hours travelling or fifteen. However, this level of convenience will always come at a cost. Direct flights with no stops tend to be the most expensive options available. This is why you should aim to avoid them if you don't mind longer flights.
You can also consider taking advantage of a longer flight by fitting multiple locations into your travel plans. For instance, if you are travelling from Aberdeen then you can fly down to London before heading to Florida. Or, you could travel from Aberdeen to Amsterdam before crossing the ocean. Depending on the airline you choose, this can be far cheaper compared to a direct flight. Particularly, if you plan on spending a few days in and around Amsterdam. This won't just result in a cheaper flight. It will mean that you can have more adventures and explore a wide range of activities.
In terms of savings that you can gain from this option, it varies. However, in some cases, you might be able to cut as much as 50% off the cost of your flights.
Take Advantage Of The Best Booking Window
Once you start researching how to access the best flights, you might stumble upon people who advise you to book on a certain day or time. This is the sweet spot or best time to purchase flights and there are disputes as to when this actually is. Some people believe it's Tuesdays while others claim it's Sunday mornings. There are also various arguments about why this is true and how this mindset makes sense. You can explore different booking windows yourself simply by searching for flights at different times and on different days or even calling the airline directly. If you note down the different prices, you might notice that there are certain days or times when prices are lower. However, this is in no way guaranteed. As well as this, you can probably expect any changes to be marginal.
That said, prices for flights do change over time. However, they don't change weekly. Instead, price changes occur on a daily, hourly, or minutely basis. This is due to changes in demand, flight availability, fuel costs and various other factors. The reason why prices change so quickly is because of the software and algorithms that airlines now have at their fingertips. This does mean that it's virtually impossible to predict when a flight is going to be lower in price. You could try searching at a time when there are certain factors in the new reports that could impact flights, but there's no guarantee.
So, the best option here is to search for a flight, and then search for it again after a few minutes or a couple of hours. To get a different price make sure that you search for the flight on a different device, ideally using a new IP address. You can do this easily by disconnecting and reconnecting your phone to 4G. This will automatically reset your IP. You should do this because otherwise, the site will track you. It will know you are searching for flights and offer you the same deal or even a slightly higher price.
Book In Advance
Many people tend to assume that booking in advance is the best way to go. For instance, you might be planning on taking the whole family to Disney World. You can book as much as 11 months in advance on their official website. While it can be reassuring to know that everything is booked this early, it won't always result in the best possible prices. The reason for this is again because prices of flights can change quickly based on a variety of factors.
It's likely that if you book this far in advance, then you'll end up with the baseline price. Eleven months is too early for airlines to know what demand is going to be light or assess a variety of other factors that will impact prices. If you want the cheapest flights, then you should consider booking about eight months before the scheduled flight. The exception to this rule will be if you are planning to travel during busier periods such as through the Christmas breaks.
The biggest mistake that you can make is booking flights a few weeks or even a few days in advance. There are entire websites such as Last Minute Flights dedicated to the idea that booking late may save you money. However, the evidence doesn't support this. In reality, you're more likely to need to spend more on later flights because airlines know that business travellers book late. They also know that they can and will spend more on flights. In contrast, holiday goers are likely to search for the best deal and will book in advance. This essentially means that it's going to be in your best interest to follow the crowd here.
Consider Package Holidays
If you're booking a holiday and you need flights then you may want to consider exploring packages. Packages can help you determine whether you are getting a great deal on your flight or if you are being gouged. It's easy to assume that package holidays will mean a higher price for everything. However, this isn't the case. Some suppliers will provide discounts on everything from flights to cars because you are booking everything through their company. This can result in a holiday that costs you far less overall. Although, again, there are no guarantees here. Some package holiday providers will also charge more because they're completing all the legwork for you. If you are interested in exploring this option, we recommend that you search for different packages and compare the prices. Pay particular attention to how much they are charging for flights and whether the prices match some of the cheapest options that are available on the market.
Package holiday costs and the average costs of lights will also depend on your destination. There are certain destinations where a package will cost more compared to booking each part of your holiday individually. It can also mean that you miss out on a great saving on a flight that the supplier of the package holiday couldn't access.
Cheap Flight FAQs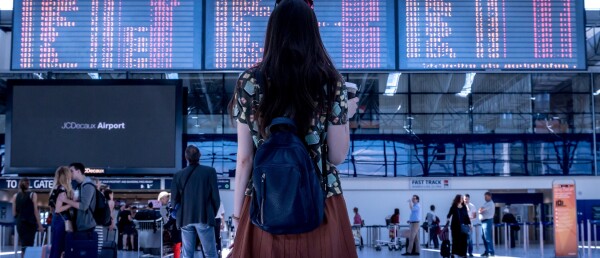 Should You Take Advantage Of A Cheap Fare That's Clearly A Mistake?
Fares can be listed at an incorrect price that is far lower than they should be. Obviously, this is a mistake, but you can still take advantage of it. There's a good chance the airline will honour the price that you paid. The worst that will happen is that they will cancel the fare and provide a refund as well as potential compensation for your inconvenience.
Do You Need to Clear Your Cookies?
Cookies are how sites know your past searches and determine what you are looking for to provide the best results or advertise different products and services. If you clear cookies, you'll be a blank slate for a flight search website. This may or may not mean that they provide you with better deals on flights.
Should You Book One Way Tickets?
It can be most cost-effective to book two one-way tickets compared to a return. However, this isn't always the case and flight websites use advanced software these days to close this particular loophole. In most cases, a return flight will provide the same price compared with booking two flights individually.
Do Cancellations Result In Cheap Last Minute Flights?
It's possible but unlikely. You may call or search at just the right time to get a great price due to a cancellation. However, your chances are slim and relying on this option could leave you struggling to find a seat for a holiday where you have already booked and planned all the other parts.
Should You Always Fly Basic Economy To Get The Best Price?
Absolutely, the basic economy seats will always result in a slower price. However, a thorough search can also mean that you are able to access better seats for the same price.

As you can see, there are various steps that you can take to ensure that you are getting the cheapest flights available when you are booking your next holiday or trip. You just need to make sure that you are considering all the options and completing a thorough search. You should also ensure that you are using the wide variety of tools that are available. At Secret Flight Club, we have thousands of different great flights for you to choose from at the best possible prices that you won't find anywhere else. Join our group today for great savings on your next trip.